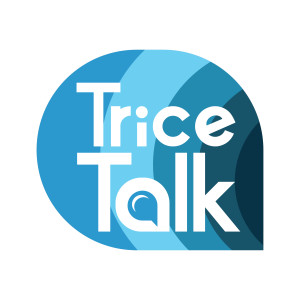 Saturday Oct 30, 2021
Episode - 283 - "The CDC Says It's Ok To Celebrate Halloween This Year " - "Hopefully"
Friday Night Trice Talk w/Donald Wayne.  Trice Talk is a podcast where Conservative viewpoints and Patriotism are the standard.  I strive to consider differing opinions/viewpoints as long as they don't infringe on American's fundamental rights and freedoms.
Tonight's topic are as follows:
Good News!  the CDC Says That Trick-or-Treating will be more normal this year.
Rising Consumer Prices - from gas to groceries - from an article in The Epoch Times by Jack Phillips - where he shares statistics the Labor Department.
Are You Worrying About the Possibility of Kamala Harris Becoming President?  From an article in The Hill by opinion contributor Liz Peek.
Do You Support Trump Running for President Again in 2024?
As you may have noticed - the Trice Talk schedule has been scaled back the last few weeks.  So please note that Sunday Nights show will be the last Trice Talk episode to originate on Podbean.  On Sunday's show I will share more information with you. 
Please check out my posts on Twitter - @TriceTalkwGMoon.  You can also see the articles that are used for the show posted on the Trice Talk Facebook page.  If you would like to comment on the show - you can email me at tricetalk69pts@gmail.com.  Email Trice Talk and you just might win a copy of Mark Levin's new book American Marxism.
Thanks for listening/downloading this episode of Trice Talk.  If you enjoy what you here, please hit that follow button on whatever media you are using.  Be sure to join me on Sunday night - Halloween - for the final show to originate on Podbean.
Until then - Stay Safe Everybody
Donald Wayne......