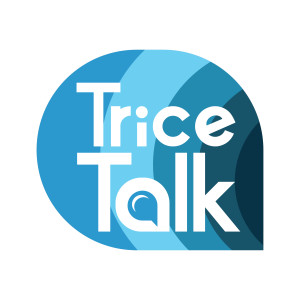 Tuesday Oct 19, 2021
Episode - 280 - "42 Items In the 3.5 T Reconciliation Bill That Will Wreck America" - Part1
Trice Talk Monday Night "Mini-Pod" w/Donald Wayne - Tonight is part one of a two part series episode.  In Mike Huckabee's Morning Edition Newsletter for October 14th, I found a link to an article titled " Policies to Wreck America."  This is a report by Republican Study Committee Chairman Jim Banks to Republican Study Committee members regarding the Reconciliation Roundup.
Tonight I share the first 21 items in the massive 3.5 spending bill.  As if these 21 items aren't enough to get the hairs on the back of your neck to stand up - wait until you hear the items I will be sharing in part 2.
I would love to hear from you if you have an opinion about any of the 21 items that I share with you on this episode.  You can email me at tricetalk69pts@gmail.com. You just may win a copy of Mark Levin's new book American Marxism.
You can also follow me on Twitter @TriceTalkwGMoon where I comment on other tweets and sometimes share some original thoughts on todays pressing topics.
Besides listening to Trice Talk/Mini-Pod on Podbean, you can listen to episodes on Spotify, Pandora, Google Chrome, Tune In, Firefox, iHeart Radio, and LinkedIn as well as Twitter and Facebook.
Trice Talk is making some "Big Changes" with more to come.  November 1st will usher in a new season.  Be sure to listen for upcoming details.
If you like what you hear on Trice Talk please hit that follow button.
Till next time - Stay Safe Everybody
Donald Wayne
TT/MP