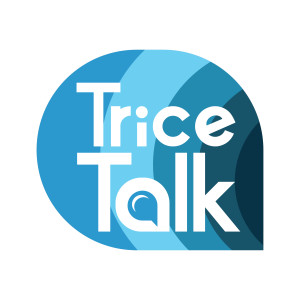 Saturday Oct 16, 2021
Episode - 279 - "The Woke Hit List" and "Do The Rich Pay Their Fair Share?"
Trice Talk Friday Night "Mini-Pod" w/Donald Wayne. First I share a short audio clip with you from Fox News Primetime show w/Jesse Waters talking with the author of "Woke Inc." Vivek Ramaswamy as they discuss the news story that a Seattle elementary school has cancelled its celebration of Halloween due to claims that it is not inclusive to all children.  As you may well expect, I have my own comments about the issue to follow the clip.
Next, I share an article by Lee Ohanian - who is Professor of Economics at UCLA, for Prager University.  In his article, he explains how the statement that the rich do not pay their fair share of taxes in this country is false.  He then breaks down the different income levels and the accompanying tax rate.  It's interesting information that may or may not change your opinion about the subject.  Of course you probably already know how I feel about the use of the term "Fair Share" - right.
Be sure to check out our Facebook page for Trice Talk - which I haven't posted to lately but will be doing so this weekend.  You can also follow us on Twitter @TriceTalkwGMoon and @TriceTalkDLee.  If you would like to comment on any of our episodes or make suggestions for future shows, you can email us at tricetalk69pts@gmail.com.  One lucky person per week week will be chosen for a Trice Talk "freebie" from the emails that are sent to us.
Besides Podbean, you can listen to our podcast on Spotify, Pandora, Google Chrome, Tune In, Firefox, iHeart Radio and Linked In.
We certainly appreciate your taking the time to listen to/download this show tonight.  Please join us again on Sunday night for another episode of Trice Talk.
Until then, Stay Safe Everybody
Donald Wayne
TT/MP