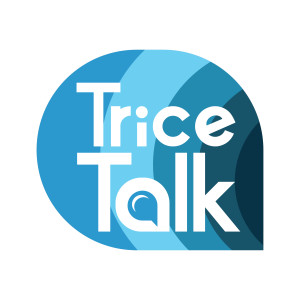 Friday Oct 08, 2021
Episode - 276 - "Talking About Vaccination Mandates" "This Just Doesn't Add Up"
Trice Talk Thursday Night "Live" w/Donald Wayne and guest co-host Ellie Jay.  This is our first live show since the end of August.  Unfortunately, Dennis Lee couldn't be on tonight, but it was great to have Ellie Jay on the show.  Our friend Eric Kirk called in tonight and spent some time with us as well and added to the conversation of tonight's topic. 
Also early on in the show Mike Tampa Bay called in and gave us a weather report for the Tampa Bay area for the next hundred years.  No - not really - at least not for a hundred years.  But it was nice talking to Mike as it has been awhile since we heard from him.  Ellie Jay tried to get Mike to reassure her that when she jumped into Tampa Bay a few years back - she was not risking her life.  Not sure whether she got that reassurance or not.
And we had another caller early on in the show - Melissasandoval24 - who called in to ask "What type of show is Trice Talk?"  Well I thought it was a serious and sincere question - but then when I responded - she played some recording - which none of us could understand (maybe a good thing) and then abruptly hung up.  We tried to get her to respond in the chat room with an explanation of what she said - but never got a response.  You never know what you are going to get when you "click on" a caller.
Our main topic of discussion tonight started out with Gavin Newsom's mandated vaccinations for all public and private schoolchildren ages 12 and older.  Of course that led into discussions about vaccine mandates in general.  We also talked about why the government is not giving people credit for having natural immunity and acquired immunity after recovering from a bout with Covid.
I referenced a clip from project Veritas that secretly filmed three scientist making some alarming admissions during what appeared to be a lunch chat.  That clip is posted on our Facebook page if you want to see the article and attached video.
Ellie Jay brought up the story out of Colorado where a woman in stage five renal failure that had been previously approved for a kidney transplant, was told by the hospital that they would not do the life saving procedure unless she and the donor got their COVID vaccinations.  Reportedly this was after previously telling her that having the "jab" would not be a prerequisite for her  surgery.
We had planned to talk about parents showing up and protesting at School Board Meetings - but ran out of time.  So that will be coming up in a future episode.
All in all it was a great night and loads of fun doing a "live" show.  I also want to thank our good friend bp for being with us in the chat room tonight and for submitting the article that we used for the basis of tonight's show.  I would also like to recognize Shadow (sorry you were too "tipsy" to call in - maybe next time), Dos - who as always provides controversial comments in the chat room - but we don't hold that against him, and some of our latecomers, JLow, Jess Duck and others who were probably surprised to see us "live" tonight.  We appreciate everyone spending whatever time they could with us.
This is where I usually state that Trice Talk posts shows on Sunday and Tuesday.  Then Thursday we do a "live" show.  Next - I would say "Mini-Pods" are posted on Monday, Wednesday, Friday and sometimes Saturday nights.  But then our schedule has been kind of sporadic the past month - with only "mini-pods" being posted on most nights.  Our intention is to stabilize the schedule very soon.  So keep checking our Podbean show schedule and see what is coming up.
Oh - BTW - Thanks to all of you that helped us achieve 10,000 downloads on Podbean.  We are excited to hit this benchmark.
Please check out our Facebook page where we post most of the stories we use on the shows.  Also check us out on Twitter @TriceTalkwGMoon  and @TriceTalkDLee.  And if you would like to comment on one of our shows or suggest topics for future shows, be sure to send us an email at tricetalk69pts@gmail.com.
Besides Podbean, you can listen to episodes of Trice Talk and "Mini-Pods" on Spotify, Pandora, Google Chrome, Tune In, Firefox, iHeart Radio, LinkedIn as well as Twitter and Facebook.
If you like what you hear on TriceTalk/Mini-Pods - please hit that follow button on your media source.  If you don't like what you hear - send us an email at the address above and tell us why.  We will respond to all emails - regardless of content - well there are some exceptions.
Thanks for listening to/downloading this episode tonight.  Until next time - Stay Safe Everybody.
Donald Wayne
TT/MP